Find out more about our cover
RIAS comes to the rescue after toddler smashes patio door
In times of crisis, sometimes the most important thing is a listening ear and a dash of humour.
And that's exactly what Jilly Howard got when she called her insurer RIAS, part of Ageas Insurance, after an accident at her home in Exeter.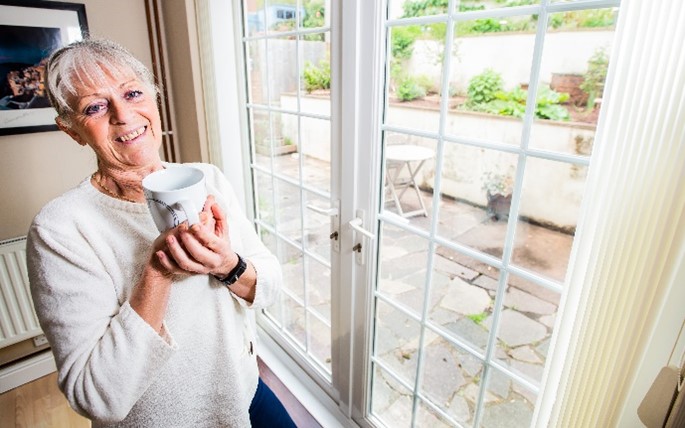 Jilly had returned home after a long day at work to find her patio window completely shattered. "It was quite upsetting to start with," she said. "You couldn't even see out of it, it was almost like it was frosted where it had splintered across the entire thing.
"I went outside and could see a stone, along with the perfect bullet hole of where it had hit the window."
Jilly works as an intelligence officer and, after speaking to her neighbour, it didn't take long to piece together what had happened.
Her neighbour's three-year-old son had thrown a stone at the patio just minutes before she'd arrived home. She could still hear the glass cracking as she stood assessing the damage.
The neighbours get on well and an apologetic toddler soon arrived at Jilly's door, accompanied by his dad to say sorry.
"He's such a good boy," she said. "I've promised him he can have some apples from my apple tree when it blooms because he was a very good boy, he was very honest and he apologised."
Jilly called her insurer, RIAS, and immediately felt reassured that everything would be ok. She was put through to friendly claims handler Pauline Parker, whose ability to understand people + simplify insurance was the winning combination.
"To begin with I was so distressed," said Jilly. "I started the phone call thinking it was going to be miserable, I've got no window, it's going to take ages but I got talking to Pauline and bless her heart every time I got on the phone to her she made me laugh. She said no, don't you worry, we'll get it sorted.
"We didn't just talk about the window, we chatted about lockdown, about me needing to get my hair done, about my new cat. It wasn't just business like so many companies you speak to. It was much more personal."
Jilly's patio door was fixed by a local tradesperson and RIAS even refunded her excess payment, after the company was able to recover the claims cost from her neighbour's insurer.
Jilly had struck up such a great relationship with Pauline Parker at RIAS that she got in touch afterwards to thank her. "She's a lovely lady, she really made me laugh and cheered me up when I was feeling miserable. It was no hassle it was done really quickly. She was an absolute joy to deal with."
We're proud of what our customers say about us...
Customers rate us excellent on Trustpilot
Smartphone app gets Emma back on track after car accident
Being involved in a car accident, no matter how minor, can be a scary experience.
But insurer Ageas is making the experience less stressful for those unfortunate enough to be affected by coupling impressive new technology with friendly human support.
That's exactly what teacher Emma Wilkins found when a bump approaching a roundabout threw her Friday afternoon into chaos.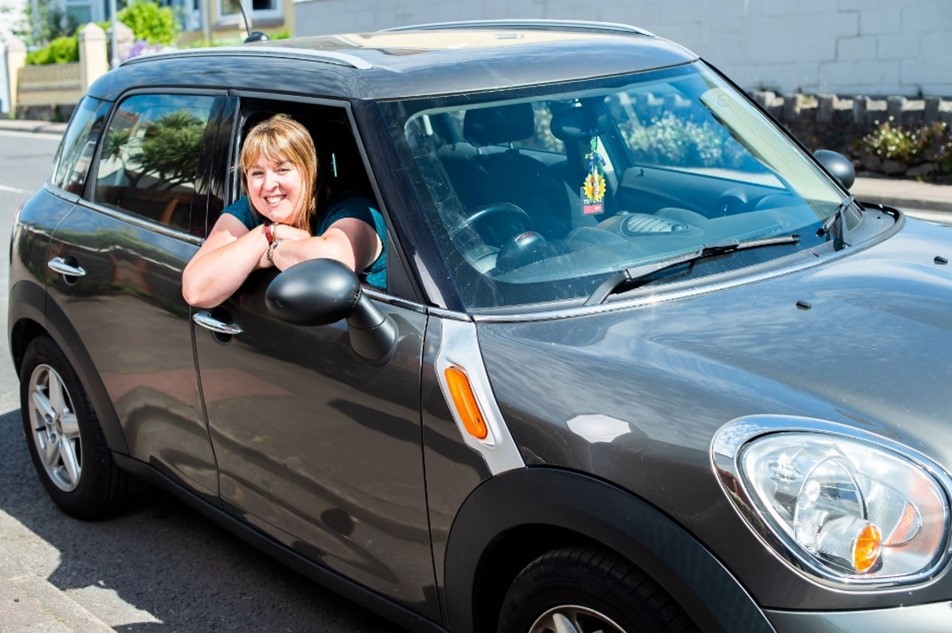 "It had been a nightmare day already," she explains. "I'd had to rescue my daughter because her car had broken down. I was on my way home when the accident happened.
"I was approaching a roundabout, waiting for my turn to move and all of a sudden there was an almighty bang and I was hit from behind."
The collision was a real shock and made all the more upsetting by the fact that Emma was hurt and the driver behind suggested it was her fault.
She swapped insurance details with the other driver and called her insurer RIAS (part of Ageas Insurance) when she got home.
The friendly consultant soon made Emma feel reassured that everything would be ok. She sent Emma a link to download an app during the call, which she could use to take pictures of the damage and speed up the process of getting her back on the road.
The Photo Assist app uses Tractable's AI to scan the damage and quickly tell RIAS whether the vehicle is repairable or is likely to be written off.
"I was on the phone to the RIAS claims department for about 15 minutes and it was just so easy. By time I'd finished the call I knew exactly what was happening."
Within just a few hours of the accident, Emma knew that her car had been written off, that she'd get money to buy a new one and that someone would come to collect her old car soon.
She even knew the exact amount that would be in her bank account the following working day to buy a new car with.
"It was just so straightforward," she said. "I'd had a manic day, I'd had all the upset of the accident, being told it was my fault, being in pain. And just the ease of that claim made the whole thing better. It was just so easy."
Thanks to her insurer's swift service, Emma was able to get the exact car she wanted after the accident.
"My Mini was my baby. My children used to joke and say I loved the car more than them," she joked. "With the money from RIAS in my bank I was able to go and buy another Mini."
Emma was so impressed with the claims service that when the time came to renew her car insurance, there was no question of who she would go with.
"I thought these guys have been brilliant, I'll stay where I am," Emma said.
Customer Reviews
You can read more Ageas reviews and find out why we are rated as Excellent on Trustpilot with over 8,000 customer ratings. Our UK based claims team is dedicated to getting you back on your feet should the worst happen.
Excellent Customer Service
Recognised by the ICS for our excellent level of customer service. Find out more about our cover: