Andy Watson, Chief Executive Officer, Ageas UK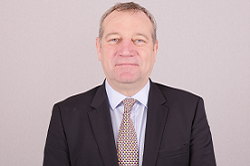 Andy Watson joined Ageas UK in 2010 and has been leading the business as Chief Executive Officer since January 2013. He is a member of the international Ageas Group's Management Committee and in 2018 was appointed as Chair of the Association of British Insurer's General Insurance Committee.
Andy has worked in financial services for more than 25 years. He has gained enormous experience of insurance through a number of senior operational and general management roles. Previous employers include HSBC and Cooperative Insurance.

Andy is a Fellow of the Institute of Actuaries and has successfully completed the General Manager Programme at Harvard Business School.
Ant Middle, Chief Executive Officer, Retail and Partnerships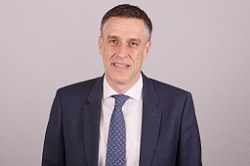 Ant Middle has been Chief Executive Officer of Ageas Direct & Partnerships since April 2015, having joined Ageas in 2014.
Ant is responsible for developing Ageas's proposition direct to UK consumers via Ageas' own brands and those of our affinity partners such as John Lewis and Age UK.
Ant's expertise has been built through a number of senior positions in the insurance industry, with over 25 years experience in general, health and life insurance.
Lyn Nicholls, HR Director
Lyn is responsible for the development and delivery of the HR and development Strategy for Ageas in the UK, both wholly owned and joint ventures, a position held for the last 11 years. She joined Ageas in 2002 as Head of HRD for RIAS.
Prior to this Lyn worked at the AA and Centrica in a variety of senior HR management roles.
Lyn is a member of the Chartered Institute of Personnel and Development .
Rosemary Smith, Company Secretary
Rosemary Smith has been Company Secretary of Ageas UK since 1991. She has played a key role in the development of the company, helping it to grow into a significant force in in the UK insurance market. She leads the Legal, Compliance and Secretariat teams across Ageas UK.
Rosemary is a Fellow of the Institute of Company Secretaries.
Mark Collins, Chief Information Officer
Mark Collins is responsible for leading the development and delivery of Ageas UK's IT strategy, ensuring that the company's approach to current and future technology evolves to meet the business challenges and customer preferences.
A recognised leader in technology, Mark previously held roles at Vitality and Vodafone. As a senior leader within Ageas UK, Mark contributes to the management and decision making of the wider business.