Ant Middle, Chief Executive Officer
Ant Middle has been Chief Executive Officer of Ageas UK since June 2020, having originally joined the company back in 2014.
During his time with Ageas he has held the role of Managing Director of Partnerships and, more recently, Chief Customer Officer.
A keen runner and supporter of Ageas's charity initiatives, Ant has more than 25 years' experience in the insurance industry and has held a number of senior positions in the general, health and life insurance sectors. He is currently a member of the international Ageas Group Management Committee.
Robin Challand, Claims Director
Robin Challand was appointed to the role of Claims Director in 2018 having held a number of senior positions within Ageas.
Robin is responsible for the claims process across all channels including motor, household, commercial and travel. Robin also works closely with the supply chain and external partnerships.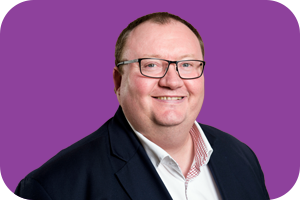 Adam Clarke, Chief Underwriting Officer
Adam Clarke has been with Ageas since 2007, joining from RBS Insurance as Underwriting Director. Adam became Managing Director for the Ageas Direct business in 2015.
Adam was appointed Chief Underwriting Officer in January 2019, he is responsible for underwriting all of Ageas's personal lines and commercial lines business.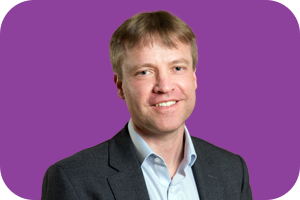 Jonathan Price, Chief Financial Officer
Jonathan Price joined Ageas in February 2019 and has primary responsibility for financial planning, management of financial risks, and financial reporting for the UK business.
Jonathan came to Ageas directly from his role as UK CFO at Aspen Insurance Group. Before joining Aspen he worked at Aviva for over six years, ultimately holding the position of UK Chief Accountant for its general insurance business.
Mark Collins, Chief Information Officer
Mark joined Ageas UK in 2018 and is responsible for all aspects of the Ageas UK's Information Technology which includes development and operations of Infrastructure, Application Services, digital and data.
Mark also leads the development of Ageas UK's IT strategy, ensuring that the company's approach to current and future technology evolves to meet the business challenges and customer preferences.
A recognised leader in technology, Mark previously held senior roles at Vitality and Vodafone.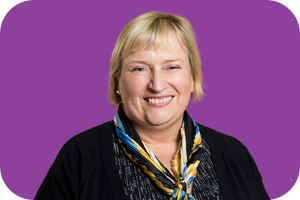 Lyn Nicholls, HR Director
Lyn Nicholls is responsible for the development and delivery of the HR and development strategy for Ageas in the UK, both wholly owned and joint ventures, a position she held for the last 11 years. She joined Ageas in 2002 as Head of the Human Resources Department for RIAS.
Prior to this Lyn worked at the AA and Centrica in a variety of senior HR management roles.
Lyn is a member of the Chartered Institute of Personnel and Development.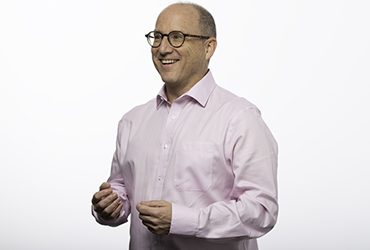 Evan Waks, Chief Risk Officer
Evan Waks joined Ageas in September 2019 and has primary responsibility for risk, compliance, legal and the Company Secretariat for the UK business.
Evan came to Ageas directly from his role at AXA where over 17 years he held a number of roles in finance before becoming CRO.