Key Protection Cover
Shape your cover
Forever losing your keys? Protect them if they're lost, stolen or broken in any lock denying you access to your property. Our Key protection cover replacement locks or keys up to £1,500.
Stranded because your vehicle keys have been lost or stolen? We'll help get you home by paying for hire up to £75 per day for a maximum of 3 days, as an alternative public transport or taxi fares may be reimbursed.
What's included
24-hour assistance, 365 days a year
Cover for Home, Car, office, garage, gate and outbuilding keys


What's not covered?
Any claim for damage to locks by wear and tear, mechanical or electrical breakdown, cleaning, repairing, restoring or anything which happens gradually.
Any claim for damage to locks alone where there is no associated damage to the keys.
We will only provide a replacement key and one duplicate key for each key covered under a valid claim.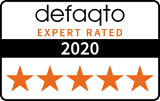 Come on board
Get your quick and easy car insurance quote today.
Car insurance
Optional extras
View our policy documents
Make sure you read our policy documents.