Replacement vehicle cover
Shape your cover
Have you got a backup plan if your car was written off or stolen and unrecovered? Our replacement vehicle optional extra gives you a hire car for up to 14 days, so if the worst happens, you can get back on the road, quick smart and carry on as normal.
What's included
A hire car up to 1,600cc.
A hire car for up to 14 days following theft, fire vandalism, an act of malicious damage, or if your car is a total loss or has been immobilised following a road traffic accident that was your fault.


What's not covered?
Any claim reported to us more than 14 days after the incident which caused your insured vehicle to be written off or immobilised.
Any claim for a replacement car where the insurer does not accept a claim for your insured vehicle
Any claim where your vehicle was lost or damaged as a direct or indirect result of a flood.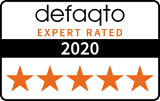 Come on board
Get your quick and easy car insurance quote today.
Car insurance
Optional extras
View our policy documents
Make sure you read our policy documents.