Legal expenses cover
Shape your cover
Taking legal advice can be expensive. Our Legal expenses optional extra provides up to £100,000 to assist in recovering losses you are not insured for, personal injury and compensation for damaged belongings following a car accident that was not your fault.
What's included
Up to £100,000 cover for you, your passengers and your car if you're in an accident, which was the fault of another insured and identifiable driver
The cost of a solicitor, legal advice and support settling the claim
Personal injury cover for you and your passengers following a road traffic accident, which wasn't your fault
Uninsured loss recovery – damages and recovering costs if you're in an accident that wasn't your fault and the other insured party is at fault, including medical treatment, overnight accommodation and travel costs due to the loss of your car
Defence of motoring prosecutions – defending a criminal legal action that has arisen from the use of your car
Motor contract disputes – either pursuing or defending contract disputes, which relate to the sale of goods of services associated with your car, including the car itself
Vehicle cloning – if your car identity is stolen, you'll be covered for costs to defend criminal or civil proceedings
Motor insurance database disputes – costs for disputes following false or incorrect information about you or your car on the motor insurance database are covered


What's not covered
Any Claim reported more than 180 days after the incident
Any Legal costs you pay before the claim is accepted
There must be more than a 50% chance of winning the case for a claim to be accepted.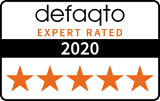 Come on board
Get your quick and easy car insurance quote today.
Car insurance
Optional extras
View our policy documents
Make sure you read our policy documents.