Excess Protection Cover
Shape your cover
If you have an accident in your car, why should you pay out if you don't have to? You usually have to pay towards your insurance claim. Our excess protection optional extra is designed to cover you if your excess, up to £500, can't be recovered by a third party, for up to two claims a year during your period of insurance. That way, you won't be out of pocket if you have to make a claim.
What's included
If the third party has driven off and you haven't got their details
If the third party is uninsured and you haven't got their details
If the car has been stolen
If the accident was your fault

What's not covered
Any excess for theft or attempted theft of personal belongings.
Any claim for windscreen or glass damage.
Any claim where the motor insurer does not provide cover under the terms of the underlying motor insurance policy.
The amount of your claim should be greater than your excess.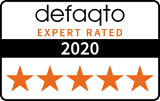 Come on board
Get your quick and easy car insurance quote today.
Car insurance
Optional extras
View our policy documents
Make sure you read our policy documents.