As one of the largest general insurers in the UK, we continue to help our customers, protect our employees, and support our communities.
We aim to ensure we continue to deliver a high level of service for our customers in their time of need. Whether you have a claim related to your home, car or pet insurance, or you're helping your local community or are an NHS worker, we're doing all we can to support you.
How does this affect my insurance?
We know customers continue to adopt the precautions put in place to prevent the spread of Coronavirus. Click the options below to find answers to practical questions about car, home and pet insurance.

Home
Learn more
Start a quote
How we're helping customers
For your peace of mind, here are some of the options we can offer you if you're an Ageas customer and are being impacted by Coronavirus (COVID-19).
We can review cancellation and other fees if you're facing financial challenges.
We can arrange different payment plans if you're unable to meet your insurance repayments.
If you have to do office work at home, we are covering you under your home insurance policy. You don't need to ring us because we will do this automatically.
If you cannot work from home and so have to travel to work, your car insurance will continue to cover commuting during the period of the Coronavirus.
If you are helping your community by volunteering to deliver food or medicines you do not need to extend your cover. We've got you covered.
If you're a key worker and need to travel to different locations, don't worry we will automatically cover this with your existing car insurance with us. You don't need to call.


We will continue to monitor the situation and adapt the support we provide as needed. We'll continue to update this page in line with any change to government guidelines. If you need our help or have any concerns, please contact us.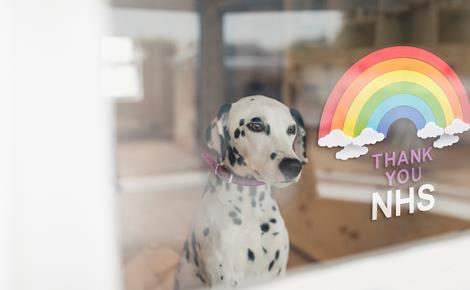 Playing our part
We're actively helping our communities. Whether our customers are volunteering or working from home they don't need to adjust their insurance. We've got them covered.
We're helping isolated and vulnerable people by supporting the ABI and the Charities Aid Foundation's Covid-19 Support Fund.


Over 90% of our team are working from home helping customers


New ways of working
The majority of our people continue to work from home, including front line teams as we look to adapt to new ways of working. For those who can't work from home, we have created a safe working environment.

Our purpose is to make insurance easy by making it personal. There is nothing more personal to us than looking after our people.
Join us and help make insurance easy
See our Staying COVID-19 Secure Certificate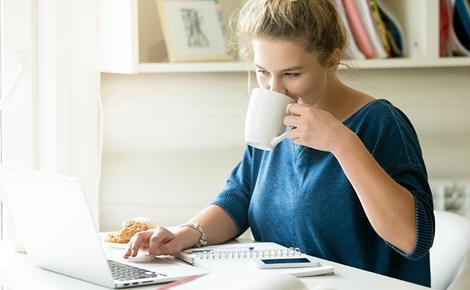 Travel plans
If you're planning to travel abroad, please find the latest foreign travel advice here. If you have any questions about your travel insurance, please contact your travel insurance broker or provider.
Coronavirus frequently asked questions
If you need to record a claim, you can do so online, 24/7, by following the relevant link below:
Make a commercial insurance claim
If you bought your car or home insurance directly with Ageas, you can also call our claims team to report a new claim, as below.
Car claims – 8am - 9pm
For emergencies - our overnight teams are available Mon-Fri 9pm - 8am, Sat/Sun/Bank Holidays 5pm - 9am.
Home claims – 8am -8pm.
For emergencies - our overnight teams are available Mon-Fri 8pm - 8am, Sat/Sun/Bank Holidays 5pm - 9am.

To discuss an existing claim, our team is available Mon-Friday 9am - 5pm.
Some members of our team are working at home with children. This means that it may take us longer than we would like to answer your calls. Please be patient with our team and be assured we will look to help you as quickly as we can. If you wish to report a new claim, you can do this online using the link above.
Other contact details for our claims teams can be found here.
Yes. We're busy helping customers every day.
To support the effort to tackle this pandemic, we're prioritising key workers' car insurance claims to make sure they are able to continue their vital work.
For home insurance claims, our suppliers are working within government guidelines, and where it is safe to do so, are making sure customer's homes are back to normal as promptly as possible.
Following recent Government announcements, some members of our team are now working at home with children. This means that it may take us longer than we would like to answer your calls. Please be patient with our team and be assured we will look to help you as quickly as we can.
Current government restrictions mean that, across all claims, some activity might be limited or that some things take longer than usual. Our teams will advise you on whether this will affect your claim and how we can help limit any inconvenience as your claim progresses.
Yes. We're working hard to settle customer claims as quickly as possible, but our team are operating and working a little differently to how they were prior to the Coronavirus outbreak.
If you have an existing claim, it is possible that your claim may take longer than usual as our network of approved repairers have adapted their working processes to ensure the safety of customers, and their own teams.
We're grateful for the cooperation and consideration our customers have shown while our teams adapt to the new ways of working.
Yes, customers who have EU breakdown cover as part of their policy still enjoy the benefits of that cover. The speed of breakdown and recovery services may vary due to localised restrictions related to COVID-19. Please check restrictions that may affect your journey before you travel.
If you have not been able to benefit from your EU breakdown cover because of restrictions related to COVID-19, please get in touch to discuss your options. If you purchased your policy using a broker, you should contact your broker. If you bought directly with Ageas, please call us on 0345 165 0570. Lines are open Mon to Fri 8:30am - 8:00pm and Saturday 8:30am - 4:00pm.
Remember, you may need to take a few additional steps if you intend to drive outside of the UK. Please click here for more information.
Our primary concern continues to be the safety of our employees and their loved ones. To ensure that they stay well and can continue to provide an essential service to our customers we have taken a number of steps to minimise the number of people at our offices.
We have invested in additional equipment and systems so that over 80% of our team are able to work from home.
There are some services we're not yet able to deliver through home working and, to maintain that service, we are asking fewer than 100 employees to come into the office.
Yes. We have worked with our suppliers to ensure the relevant guidance on preventing the spread of Coronavirus is followed.
This does mean that some repairs will take longer, because fewer people are able to work at the same location or because additional time is required as some tasks have to be done in a new way.
As the guidance is updated, we will continue to adapt how we work to ensure our customers, team and suppliers are safe.
Our regulator, the Financial Conduct Authority (FCA) launched a test case in the High Court with the aim of providing clarity to policyholders and insurers about whether a representative sample of non-damage business interruption insurance policies should cover claims relating to the coronavirus pandemic. The core questions that the FCA's test case wanted to resolve were based on cover in relation to "disease" and "denial of access" clauses and some causation issues.
The test case did not cover issues relating to: clauses that have an exhaustive list of diseases which do not include Covid-19; clauses which require the disease to be present on the insured premises; or the specific quantum of any particular claims.
The Judgment on the test case was published on 15 September 2020.

The Supreme Court handed down its judgement on 15 January 2021.
While Ageas was not one of the insurers involved in the test case, we've completed a comprehensive review of all non-damage BI policy wordings. We are confident that our handling of claims during this difficult time has been fully aligned to our policy wordings and that our customers have been treated fairly.
In accordance with the requirements, we are writing to a very small number of customers with COVID-19 related non-damage BI claims or complaints which we previously determined could be potentially affected by the test case outcome.
You will find useful and up to date information about the test case on the FCA website.
This page was last updated on 10 December 2020.