More than 500 sections of UK motorways and A roads – or around a fifth of the total road network – have unacceptably high risks.
That's according to a report published last year by the Road Safety Foundation charity, which worked in partnership with Ageas to analyse the patterns of road crashes happening around the UK.
The report includes the shocking statistic that an average of 71 people were killed or seriously injured on Britain's roads every day in 2016.
"Even sober, attentive, compliant people are going to make mistakes, and we know they're going to have crashes," says Suzy Charman, executive director at the Road Safety Foundation. "So, we need to make sure the road environment and vehicles we drive work together to make those crashes survivable," she adds.
Suzy explained some of the simple measures that can be taken to help prevent lives being lost in four common types of crashes.
Head-on collisions
Some simple solutions can help to reduce the risk of head-on crashes.
Cross-hatching can be used to increase the separation between traffic travelling in opposite directions on undivided roads.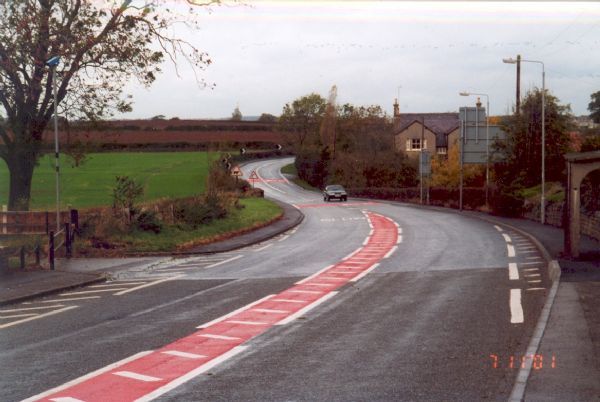 Crosshatching: source http://toolkit.irap.org
Crash barriers are another solution. There isn't always space for them on rural single carriageway roads, Suzy says, but she adds that countries like Sweden and Ireland have been trialling very effective 2+1 roads – with two lanes in one direction and one lane in the other - that use a crash barrier in the centre and alternates which side of the road has two lanes. The barriers used take up less room than standard ones, reduce head on risk and give an opportunity to overtake slow traffic.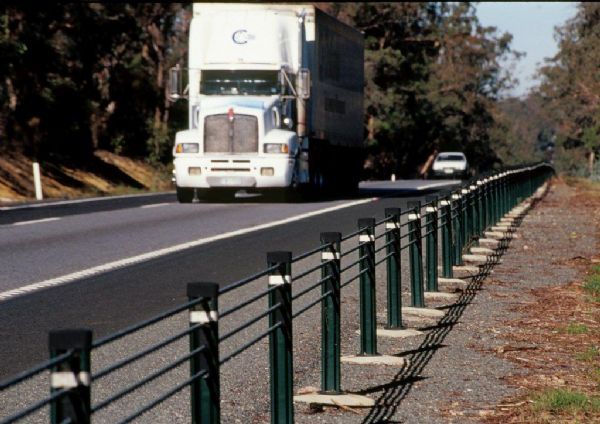 Wire-rope barrier: Source http://toolkit.irap.org

Run-off road crashes
This is when a vehicle collides with a stationary object, such as a sign or lamppost, after leaving the road.
Rumble strips along the edge of the road - which provide a jolt to alert motorists of their position on the road when they drive over them - are one effective way of reducing such incidents, according to Suzy. But rumble strips are often not installed on single carriageways.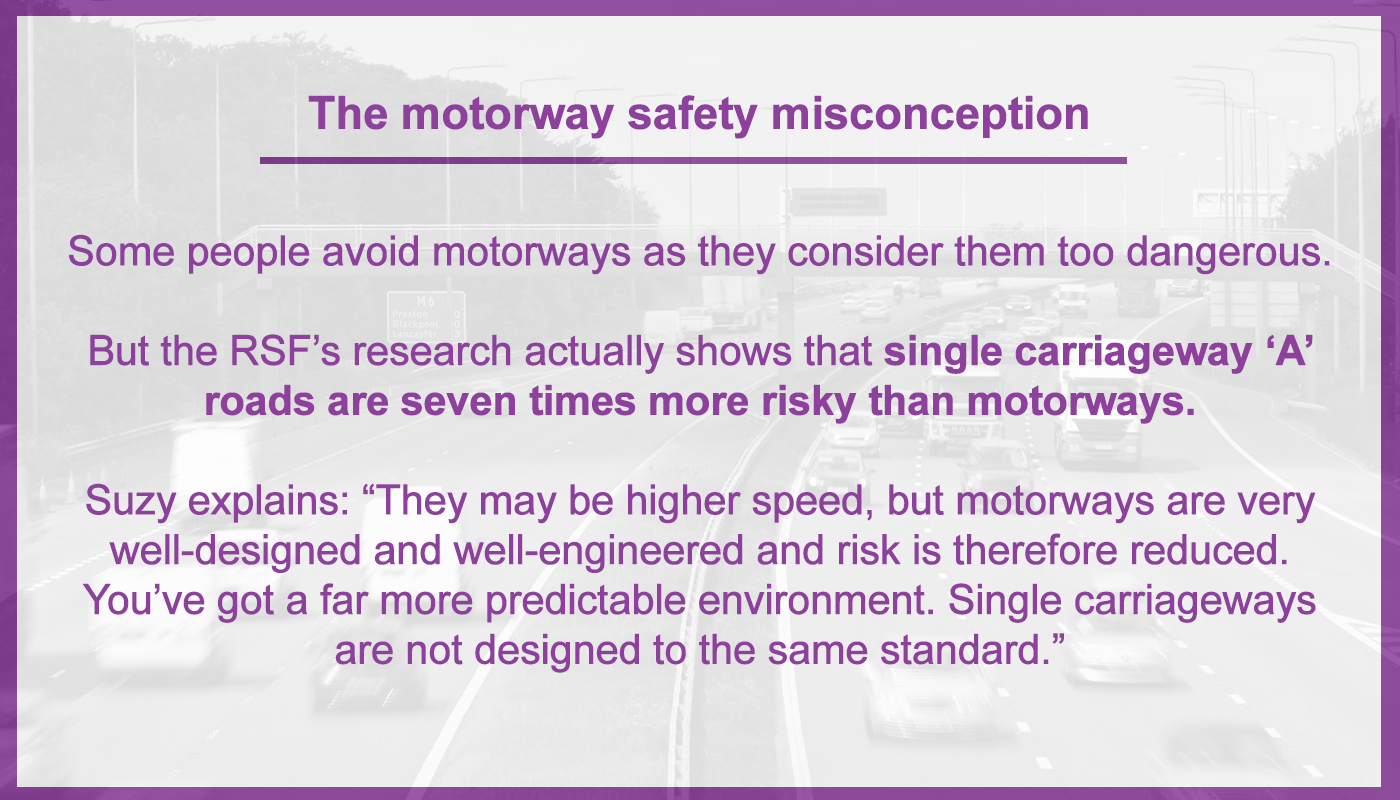 Another way to minimise the impact of run-off road crashes is to remove roadside hazards and replace them with alternative designs that collapse when struck, like lattix posts, or protect them using crash barriers.
Intersection crashes
Suzy says that cars – particularly if they don't have side airbags – aren't good at protecting people from side-on collisions, which are a common risk at road intersections.
But the severity of such incidents can be reduced by putting in place well-designed roundabouts, she explains: "A well-designed roundabout curves a little bit before you enter, slowing you down, and then when you do get onto the roundabout you move in a similar direction to the traffic already on it rather than potentially meeting them at right angles if something goes wrong. On roundabouts, the number of crashes might go up, but the severity will go down and the chances of being fatally injured will be reduced."
Another solution is to introduce turning pockets - spaces on major roads allowing cars to wait until it is clear and safe to turn onto minor roads at junctions.
Vulnerable road users
Cyclists and pedestrians are among the most vulnerable of all road-users and are involved in as many as 50% of collisions on some of Britain's most dangerous roads.
The needs are simple, Suzy explains: "It's not exactly rocket science. If you want safe healthy use of bicycles by cyclists with different levels of confidence you will need to provide a separated facility – a cycle lane. It is a challenge though because of available space – the Dutch have amazing cycle paths but then their planning always includes provision of facilities for cyclists. Similarly, pedestrians need safe pathways and crossings, and low vehicle speeds"
Much work to be done
The government has set aside a £100m fund to improve the 49 of the 50 most dangerous roads in Britain. And novel road safety technologies are frequently tested.
But Suzy says much more can be done: "We're starting to move towards taking a proactive approach to tackling higher risk roads, but this is the tip of the iceberg. There's still plenty of opportunity out there to improve our roads using simple, cost-effective measures we know will save lots of lives and make good economic sense in terms of investment."
To read more about road safety go to Solved.