With its rugged looks and demanding road presence, the Kuga is among Ford's most instantly-recognisable models.
The first iteration arrived in 2008, followed by a second in 2012. Beyond its looks, the intelligent technology and intuitive features in this SUV make it a pleasure to drive.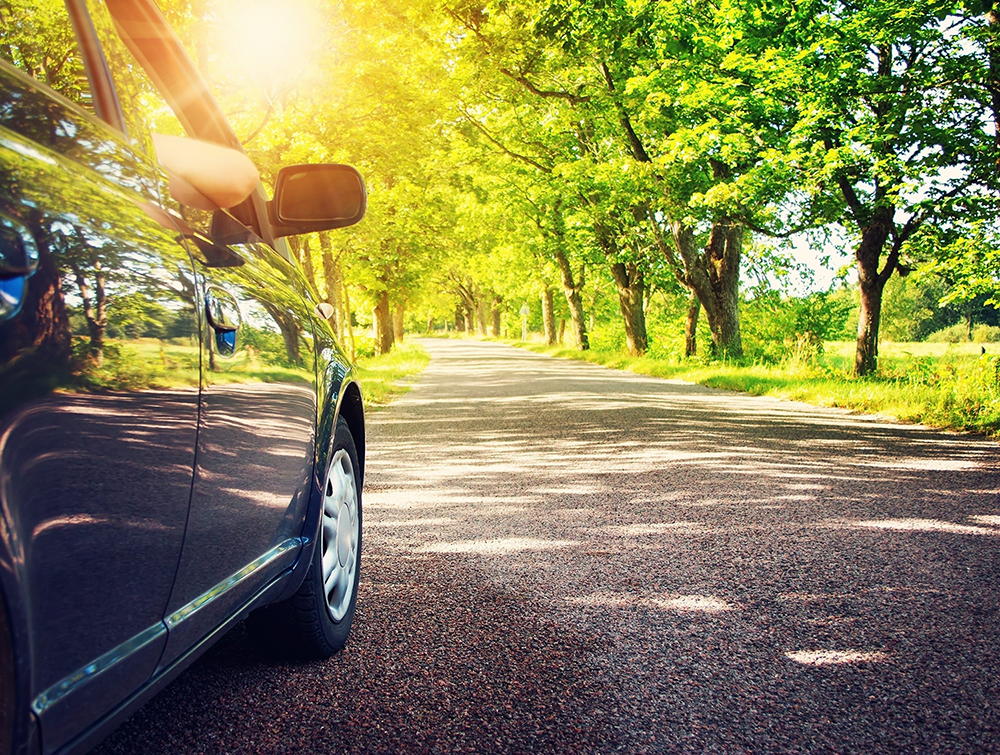 The Ford Kuga at a glance
Upon its release in 2008, the Kuga quickly became one of the most exciting arrivals in the fast-growing compact SUV class, with only the luxury Zetec and Titanium trims available in the UK.
Both front-wheel drive and four-wheel-drive versions are available, along with four diesel and four petrol engines to choose from.
The latest iteration of the model includes lots of innovative Ford technology, such as Adaptive Cruise Control and built-in RADAR sensors. There's also Auto Start-Stop as standard, to help you save on fuel.
Need help with your insurance?
At Ageas, we pride ourselves on our Defaqto 5-Star rated insurance, which offers one of the highest levels of cover in the market.
Our claims team is a phone call away, 24 hours a day, 365 days a year.
We're the reliable choice for many customers around the UK, including Ford drivers.

Get a quote for your Kuga
If you're looking for comprehensive cover you can rely on, get an insurance quote for your Kuga today.
Ford Kuga insurance groups and tax bandings
Insurers collate lots of information when deciding on the best premium they can offer you. One factor that some insurers consider is the insurance group, which uses a banding system from 1-50 that accounts for the risk and cost associated with a given model of car. Car insurance groups are explained in more detail here.
All vehicles on UK roads will need to pay their annual VED (Vehicle Excise Duty). This is a tax which varies depending on a given car's CO2 emissions.
Insurance groups and tax bands for popular trims of the Ford Kuga include:
| | | |
| --- | --- | --- |
| Model | Insurance Group | Tax Band |
| Ford Kuga 1.5 EcoBoost (120bhp) Zetec 2WD 5d | 15 | I |
| Ford Kuga 1.5 TDCi 120PS Titanium X FWD 5d | 17 | I |
| Ford Kuga 1.5 EcoBoost Titanium Sport 2WD 5d | 21 | F |
| Ford Kuga 2.0 TDCi Titanium X 2WD 5d | 22 | D |
| Ford Kuga 2.0 TDCi (163bhp) Titanium X Sport 5d | 24 | F |
| Ford Kuga 2.0 TDCi (180bhp) Titanium Sport 5d | 25 | E |
| Ford Kuga 2.0 TDCi (180PS) Titanium X AWD 5d | 26 | J |
Although we aim to cover as many drivers as possible, we can't guarantee to offer a policy for every driver's circumstances and every model of car - this could include your Ford Kuga.
Did you know?
A third generation Kuga is due for release, boasting a sleeker and more aerodynamic appearance. There will be hybrid options and five new engine transmission combinations to choose from.