In production since 2001, the small and sporty Jazz has become quite popular in the European market over the last two decades.
The Honda Jazz embodies much of what this innovative Japanese marque is all about, with a trailblazing all-electric variant arriving in 2012.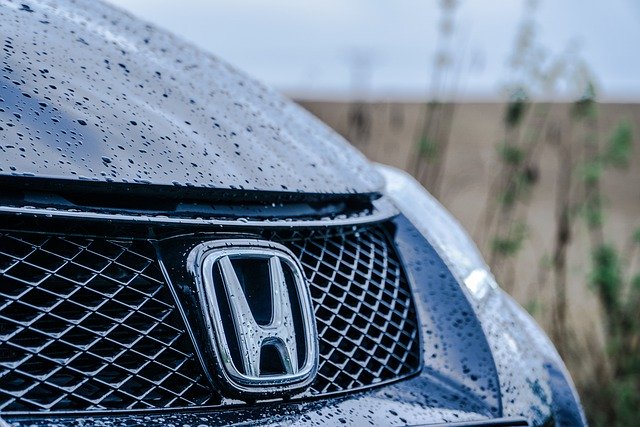 Facts about the Honda Jazz
Sitting in the supermini segment, the model is designed with urban driving in mind.
The fourth generation of the Jazz arrived in 2020, offering a raft of petrol and hybrid-electric engine options.
The model is famous for its 'one-box', monospace design and reconfigurable interior.
Fun fact
The Honda Jazz is badged as the Honda 'Fit' in the Americas, China, Japan and Taiwan.
Looking for comprehensive cover?
At Ageas, we have kept tens of thousands of UK drivers covered on British roads, including many Honda drivers.
We make it a point to tailor our comprehensive car cover to meet UK drivers' needs and we ensure our customers can make a claim 24/7, with our UK-based claims service.
Because no two drivers are the same, we offer a range of optional extras that make your policy go as far as you need it to. And for added peace of mind, if you make a claim and choose one of our approved repairers, all workmanship comes with a guarantee for as long as you own the car*.
Start a car insurance quote
See how Ageas can help with your Honda Jazz car insurance when you start your car insurance quote today.
Tax bands and insurance groups for Honda Jazz
When providing you with a quote for car cover, insurers will consider a range of information about yourself and your car, in order to get you a price that's fair and suitable. One of the factors some insurers may look at is the insurance group of the vehicle you'd like to cover. These are tax bands running from 1-50 that reflect the costs and risks associated with a given model of car, therefore helping insurers to estimate the size of potential claims in the future. Learn more about how car insurance groups work.
The tax you pay on your vehicle is also calculated through a banding system. Known as Vehicle Excise Duty, this charge is owed annually and how much you pay depends on the observed emissions of your model of car.
Tax bands and insurance groups for popular versions of the Honda Jazz include:
| | | |
| --- | --- | --- |
| Model | Insurance Group | Tax Band |
| Honda Jazz 1.3 S 5d | 13 | F |
| Honda Jazz 1.3 EX 5d | 13 | F |
| Honda Jazz 1.3 SE Navi 5d | 13 | G |
| Honda Jazz 1.3 SE 5d CVT | 13 | G |
| Honda Jazz 1.3 i-VTEC SE Navi 5d | 13 | G |
| Honda Jazz Sport 1.5 i-VTEC 5d | 19 | H |
| Honda Jazz 1.5 i-VTEC Sport Navi 5d | 19 | H |
| Honda Jazz 1.5 i-VTEC Sport Navi auto 5d | 19 | G |

Here at Ageas, we make it our mission to cover and protect as many UK drivers as we can. However, we cannot guarantee we have a policy for every single driver, and sometimes it may not be possible to insure a Honda Jazz.
We will determine if we can provide you with a quote based on a number factors that include your car and your personal circumstances.
*Subject to the vehicle being maintained in accordance with the manufacturer routine maintenance schedule. Defective parts will be replaced without charge as long as they are covered by the part manufacturer's warranty. Failure of components or bodywork damage will not be covered if failure or deterioration is through normal usage.