With its simple and executive styling, the Audi A4 has remained a common sight on UK roads since its launch in 1994.
Available in a wide variety of trims, engines and body types, there's something for almost every driver with the A4.
Audi A4 in a nutshell
The Audi A4 was launched in 1994, but is considered by its manufacturer to be a continuation of its Audi 80 predecessor. There have been five generations of the model since it launched.
The model has been offered in 4-door sedan and 5-door estate body types. A convertible edition was offered during its second and third generation, but this then became an Audi A5 variant for the fourth generation.
The latest version of the A4 is larger than many of its predecessors, but an innovative use of materials means it's also lighter.
Interesting fact
The latest A4 holds a five star Euro NCAP safety rating, ranking among the best in its class*.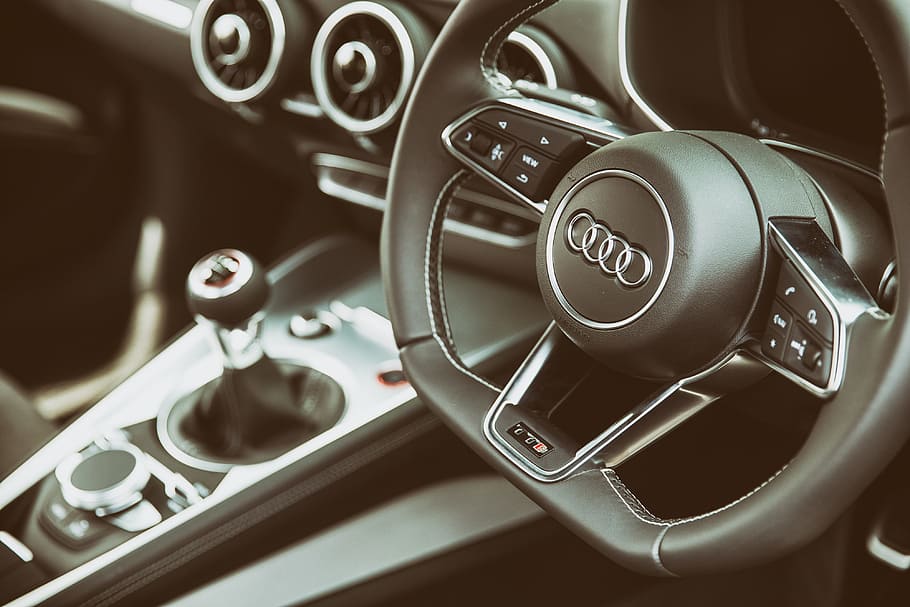 Do you need Audi A4 insurance?
At Ageas, we have plenty of experience when it comes to keeping UK drivers protected on British roads.
Not only do we have experience, but our cover goes the extra mile. If you make a claim and choose one of our approved repairers, all workmanship comes with a guarantee for as long as you own the vehicle**. We also offer a range of optional extras, designed to give you all the cover you need.
Start a quote
See how Ageas can help with your Audi A4 car insurance when you start your car insurance quote today.
Audi A4 insurance groups and tax bands
Insurers weigh up lots of information when deciding on a fair price for your premium. This commonly includes things like where you live, where you park overnight and how many miles you drive, and the car you want covered matters too. Some insurers look at the insurance group of the car you drive, which is calculated based on a banding system running from 1-50, whereby cars with higher associated costs are placed in the top bands, and may cost more to insure. Car insurance groups are explained in more detail here.
A banding system is also used to determine how much Vehicle Excise Duty you owe. This tax is charged in accordance with your car's observed CO2 emissions, with the most polluting vehicles being charged more.
Tax bands and insurance groups for popular Audi A4 models include:
| | | |
| --- | --- | --- |
| Model | Insurance Group | Tax Band |
| Audi A4 2.0 TDI Ultra SE 4d | 19 | E |
| Audi A4 2.0 TDI S Line 4d | 20 | F |
| Audi A4 Sport 30 TDI 136PS S Tronic auto 4d | 22 | F |
| Audi A4 Technik 35 TFSI 150PS 4d | 23 | G |
| Audi A4 2.0 TDI Ultra (190bhp) Sport 4d | 24 | F |
| Audi A4 S Line 40 TFSI 190PS S Tronic auto 4d | 28 | H |
| Audi A4 Black Edi 45 TFSI 245PS S Tronic 4d | 33 | I |
| Audi A4 S4 TDI 347PS Quattro Tiptronic 4d | 41 | I |

At Ageas, we aim to provide our comprehensive car insurance to as many drivers as possible. But we can't promise there's a policy suited to every car and driver, and this could affect some versions of the Audi A4.
We will determine if we can provide you with a quote based on a number of factors that include your car and your personal circumstances.
*https://www.euroncap.com/en/results/audi/a4/a5/25897
**Subject to the vehicle being maintained in accordance with the manufacturer routine maintenance schedule. Defective parts will be replaced without charge as long as they are covered by the part manufacturer's warranty. Failure of components or bodywork damage will not be covered if failure or deterioration is through normal usage.