Do you know your pelican from your puffin, your toucan from your zebra? Here's a quick guide to the different types of road crossings.
Zebra: black and white stripes
You probably know this one. They have black and white painted strips across the road, flashing amber beacons and are generally found where traffic is slower than 35mph. They don't have traffic lights or a green man, so drivers need to look out for pedestrians waiting to cross on either side of the road.
It's important to be aware that the Highway Code wording around how to approach zebra crossings changed in January 2022: according to the new rules, you must give way to pedestrians already on the crossing and you should give way to pedestrians waiting to cross.
Also, you must never park on the zigzag lines next to the crossing as this could block a pedestrian's view of approaching traffic.
Pelican:
pe

destrian

l

ight indi

ca

tio

n
These are traffic light-controlled crossings, activated by a button, combined with a red or green figure on the other side of the road to tell pedestrians when to cross: the red figure means don't cross, a green figure means it is safe to, and a flashing green man shows you shouldn't start to cross, but will have time to do so if you've already started. There is usually also a bleeping sound as an aid to signal it is safe to cross.
For motorists, a flashing amber traffic light follows the red 'stop' light, meaning they must continue to give way to any pedestrians already on the crossing and can proceed once the crossing is clear.
There may be a central island, in which case the Highway Code states that motorists must wait for pedestrians who are crossing from the other side of the island.
Puffin:
p

edestrian

u

ser

f

riendly

in

telligence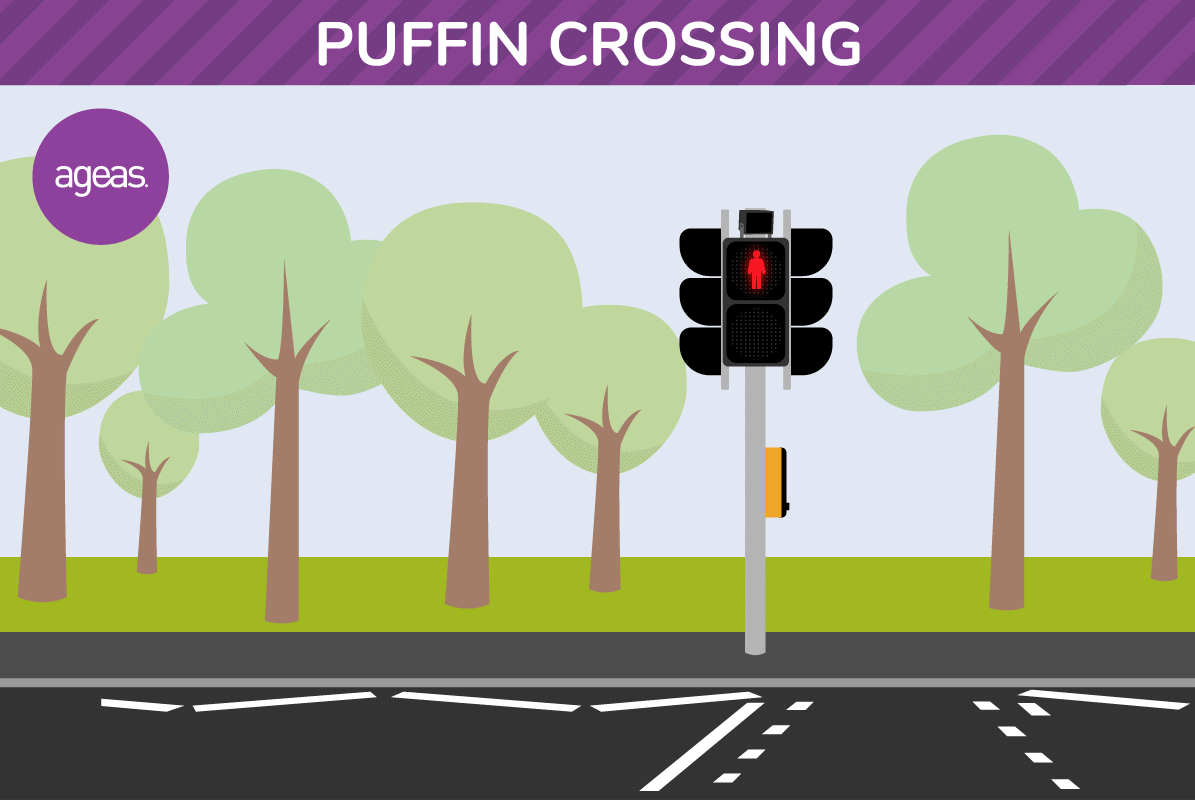 Like Pelican crossings, these too have traffic lights. Instead of looking at the green and red figures on the other side of the road, they're next to you above the push button, encouraging you to look at approaching traffic too.
There's no flashing green man phase here but motion detectors know when you've reached the other side of the road. Again, there will generally also be a bleeping sound.
Toucan: 'two can cross'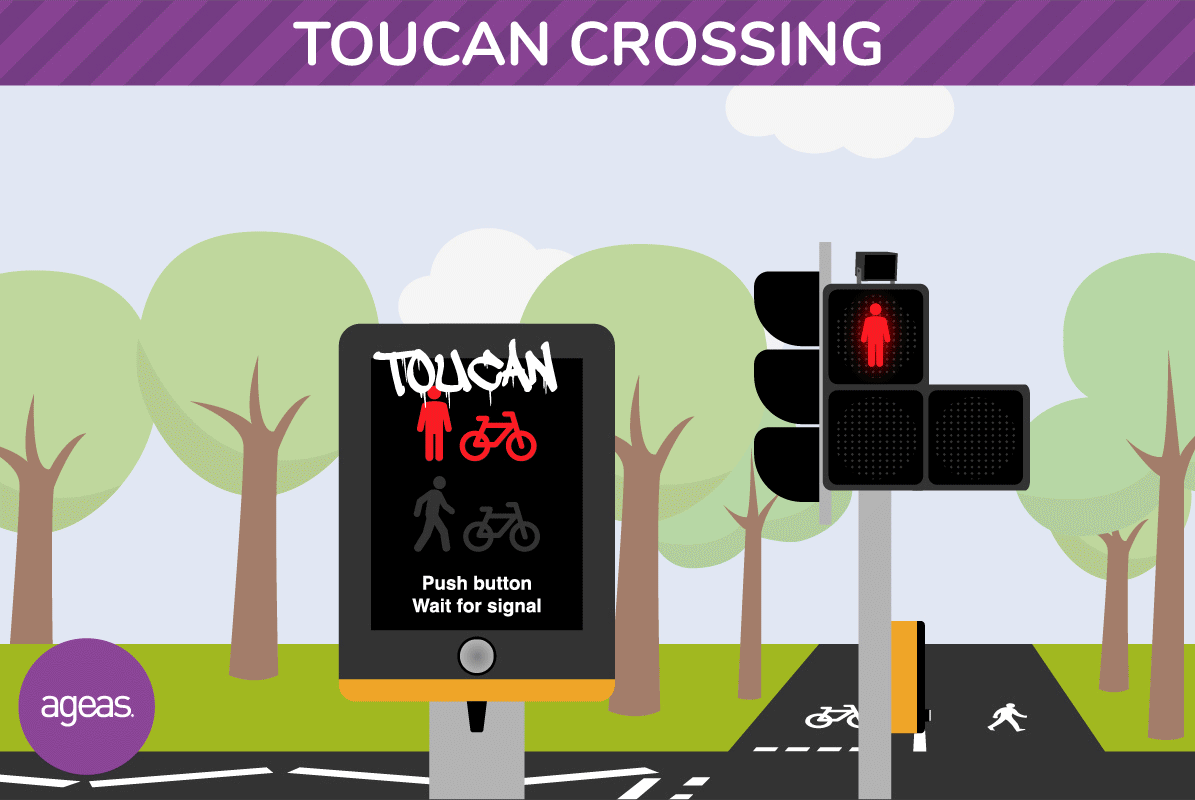 These are designed for both pedestrians and cyclists – who aren't allowed to use the other types of crossings above. They are typically found next to cycle paths and have the same signals as Pelicans but include a green cycle symbol alongside the green man. They may also depend on motion detectors, like Puffins.
Equestrian or Pegasus crossings
These are traffic light-controlled with a red/green horse symbol and push buttons higher up to allow horse riders to activate it. They may be combined with crossings for cyclists and pedestrians too.
Pedestrian refuges
These are usually in the form of an island in the centre of the road where pedestrians can wait until it is safe to continue crossing. If there is a zebra crossing either side of an island, both pedestrians and motorists should treat each side as two separate crossings.
To read more about road safety go to Solved.