Ageas Essentials Insurance
Customers can choose from Ageas Essentials Car Insurance or our standard Ageas Car Insurance. Ageas has received over 7,000 five star reviews on Trustpilot for our service so whichever level of cover you choose we will aim to make insurance as easy as possible. So why not look below to see some of our most recent customer reviews.
What is Ageas Essentials Cover?
Ageas Essentials Car Insurance provides Defaqto 3 star rated cover, so you get fully comprehensive cover, a courtesy car if you have an accident and your car is repaired at one of our approved garages and our Uninsured Driver Promise: if you're hit by an uninsured driver and the accident wasn't your fault then your excess will be reimbursed and your no claims discount reinstated, providing you can tell us the make, model and registration of the vehicle. Ageas Essentials Car Insurance is only available via a price comparison website.

Save time with your online account
No £25 admin fee when you make a change online, it's the quickest way to manage your policy.
Ageas Essentials Insurance - What You Get
Courtesy car - If you have an accident, our approved repairer will pick up your car, fix it, valet it and return it to you. They'll even deliver a courtesy car for you to use while yours is being repaired, excludes unrecovered stolen cars or written off cars.
Sound equipment - Unlimited cover for manufacturer fitted sound equipment and sat nav or £300 cover for non-manufacturer fitted equipment.
Personal accident cover - In the event of accidental death or injury. Up to £5,000 per accident (up to £2,500 per person per accident).
Additions – You can add breakdown cover, motor legal protection, replacement vehicle cover and key cover for an additional charge.

Register your claim online
It's the quick and easy way to register a new claim.
We're Proud of What Our Customers Say About Us, Including Ageas Essentials Reviews
Ageas has over 10,000 reviews on Trustpilot. We have reviews on Ageas Essential Car Insurance, Standard Car Insurance, Home Insurance, Pet Insurance and Van Insurance. We have over 7,000 five star reviews covering buying, managing and claiming on our insurance. You can read a selection of our customers' reviews below or click through to Trustpilot's website for more. We take all the feedback very seriously and are always looking to improve our services, by listening to our customers' experiences.
Why choose Ageas Essentials Insurance?
We protect over 4 million* motor, home, travel & business customers.
Defaqto 3 Star rated.
Trustpilot - Ageas has over 10,000 customer reviews for our car, home, van and pet insurance.
No £25 admin fee when you update your policy online, e.g.amend driver, address or car details.
We paid out on over 99% of customers' claims (August 2020 to July 2021).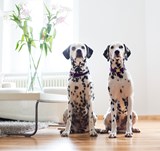 Recommend a Friend
Recommend Ageas Car Insurance to your friends and family, and, if they take out a policy, we will send you a £30 Amazon voucher! Plus we will donate £30 to Air Ambulances UK and your friend could win £500 TUI vouchers in our regular prize draw.
Looking for Other Insurance? We've Got You Covered!
Ageas Standard Car Insurance – Defaqto 5 Star rated cover that includes windscreen cover, driving abroad and personal possessions cover.
Ageas Home Insurance - Protect your home with Defaqto 5 Star Rated cover that's quick and easy to manage online.
Van Insurance – We offer both Comprehensive and Third Party, Fire & Theft insurance.
Pet Insurance] – Our vet helpline is available 24/7 and we have a UK based claims service.