Ageas UK has today announced the appointment of Robin Challand as director of its award-winning claims service.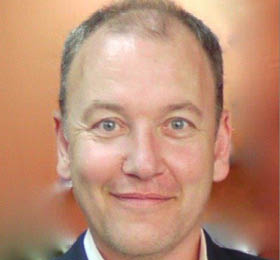 Robin, who will take up the position in January 2018, has extensive experience of the business having been a senior manager with Ageas for nine years. Currently the director of IT, Robin has been instrumental in the development of the company's IT and electronic business strategy, implementing a number of transformational system changes and ensuring the IT solutions fit wider business needs.
With a proven track record in claims, operations and business integration, Robin has worked in the UK and Europe delivering transformational change, operational efficiency and service standards across a number of disciplines. His experience extends to the management of both in-house and out-sourced services, as well as overseeing the design and selection of Ageas's supplier and partner networks which now deliver a unique service proposition for both business to business and business to customer solutions.
Commenting on the appointment Francois-Xavier Boisseau, CEO – Insurance, said:
"The claims team is very much the shop window for an insurance business and it is vital that we have a leader in place that can ensure both our customer and business needs are met. At a time when the industry faces a number of challenges relating to claims management, I'm confident that Robin's experience and expertise will allow us to maintain focus on delivering the already award-winning claims service we provide."
The appointment follows a robust recruitment and selection process that included an external market search. Former Claims Director, Rob Smale, took a position in the Business Transformation team earlier in the year after over a decade of building the award-winning Claims function Ageas has today.