Why choose home insurance from Ageas?
When it comes to home insurance, we don't believe that one-size-fits-all.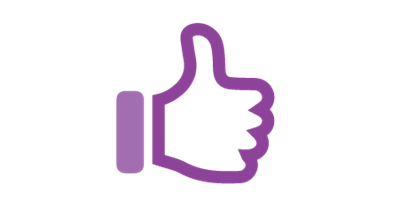 No nasty surprises
As long as you're happy, your cover just keeps on rolling with no unexplained renewal price increases.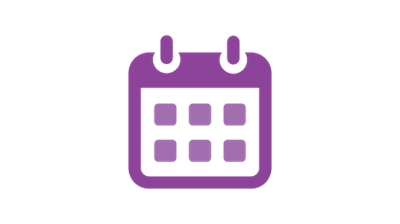 Take it month by month
Home insurance with no yearly tie in, just a simple monthly rolling contract. No fees. No charges. More flexibility.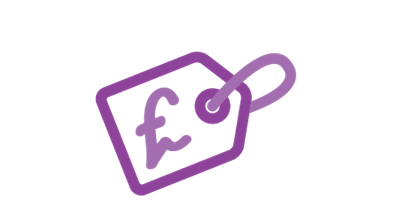 Personalise your policy
Choose the cover that's right for you. Flex your excesses and watch your price change.
Come onboard
Get your quick and easy home insurance quote today.

How we shape up


| Provider | Rolling monthly contract | No cancellation fees | No admin fees | No additional charge for paying monthly | 24/7 claims service |
| --- | --- | --- | --- | --- | --- |
| Ageas Elastic | | | | | |
| Aviva | | | | | |
| Churchill | | | | | |
| Admiral | | | | | |
| Sainsbury's | | | | | |
| Direct Line | | | | | |
Information sourced from insurer direct websites 1st Sept 2017.
Frequently asked questions
We've worked really hard to keep things clear and simple, so we hope you find everything you need online. However, if you still need to get in touch, here's how you can contact us:

Speak to us on live chat
Mon to Fri 08:00-20:00
Sat 08:00-16:00
Email us
Fill out our contact us form anytime.

To make a claim
If you need to make a claim, you can phone our UK-based claims team 24/7 on 0345 125 2491.
With our home insurance, you're not tied in to the usual 12 month contract so your policy renews monthly until you decide you want to leave. You can check your premium in your online account at any time.
There really isn't one. You can make your changes online with no admin fee and leave anytime with no cancellation charge.
We believe our home cover is comprehensive. However, we're currently developing our optional extras and will let you know when they're available.
Once you've chosen your cover and picked your premium, we think you should keep it. That said, there are a few things out of our control which could impact how much you pay:
If

you

make a claim or a change

to your policy
Government

or

industry wide changes, for example increases to insurance premium tax or inflation


If any of these events do ever happen, we'll give you advance notice of any increases to your monthly price. Otherwise your price just keeps on rolling.
How it works?
100% cashback up to the value of £50. TopCashback will refund 100% of your first month's premium up to £50 cashback when purchasing an ageas elastic home insurance policy (includes building and contents, building only and content only policies).
E.g. New customers purchasing a new "ageas elastic home insurance policy" will receive the value of their first monthly payment.
The offer start date is the 26/09/2017 and the offer end date is 31/11/2017 23:59.
What will stop me getting cashback?
If you do not have BACS as your registered TopCashBack payment method.
If you cancel your policy within the first 90 days of purchasing your policy.
If you take up any other discounted price or offer that ageas elastic are running.
If you are an existing ageas elastic customer renewing your policy.
If someone else in your insured address already has a policy.
If you are not taking out a new ageas elastic home policy.
If the monthly premium is more than £50 per month, you will received a maximum of £50 cash back.
If a saved quote is used. You must click the TopCashBack link, generate a new quote and make your purchase immediately and wholly online.
If you are purchasing from outside the UK or if the territory covered by the policy is outside the UK.
If the Cashback relates to VAT, delivery, card payment fees, taxes or any other additional charges.
Using promotional/voucher codes not posted and approved by TopCashback.
Good to know
This retailer will start the confirmation process 90 days after the policy purchase date.
Cashback should be confirmed and reach you within a further 30 days from the expiry of the 90 day period.
If you earn cashback through this merchant, payouts cannot be made via PayPal.
Recurrences on the amount of purchases that can be made while earning cashback may be limited.
Ageas elastic home insurance cashback can be earned simply by clicking through to the merchant and shopping as normal.
From time to time information displayed here may be out of date and will be updated systematically.
Cashback rates are subject to change (both up and down).
TopCashBack and ageas elastic will start the validation process 90 days after the policy purchase date; if you cancel your policy within these 90 days your cashback will be declined.
Ageas elastic home insurance cashback is available through TopCashback on genuine, tracked transactions completed immediately and wholly online.
What to do when
Some merchants may not be forthcoming with untracked cashback. We endeavour to chase untracked cashback but reserve the right to halt enquiries at any time. Please do not make purchase decisions based upon expected cashback as it is not guaranteed.
The vast majority of transactions from merchants track successfully; occasionally a transaction may not get reported. If you believe this to be the case, please submit a "Missing Cashback" query within 3 months of the transaction, we will be unable to chase up claims older than this.
All Cashback will be issued through TopCashback and not Ageas elastic, any queries relating to cashback or payments, please raise a support ticket with TopCashback directly and not Ageas elastic.