Personal accident cover
Shape your cover
Protect yourself and your loved ones with our personal accident optional extra. If you or your immediate family travelling as passengers are injured in an accident or assault while you're driving or making roadside repairs to your car, our personal accident cover will provide you with compensation up to £30,000.
Provides compensation up to £30,000 for you, any named drivers, or immediate family members travelling as passengers.

What's included
Death – limited to £5,000 for an insured person aged 16 or under
Permanent total disablement
Loss of sight in both eyes
Loss of limb or limbs
Loss of speech
What's not included
Any injuries or death resulting from pre-existing sickness, illness, disease, physical effect or medical condition
Any insured person over the age of 80
Any provoked assault or fighting (other than fighting in the course of self defence) by an insured person.

The maximum your insurer will pay under this policy shall not exceed £100,000 in any one period of insurance.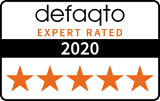 Come on board
Get your quick and easy car insurance quote today.
View our policy document
Take a look at the policy section that relates to the comprehensive cover you are interested in.
Frequently asked questions
Personal accident cover, also known as personal accident insurance or personal injury insurance, is insurance cover that is designed to provide compensation if you or your family get injured as a result of a car accident. It can be included as standard in your car insurance policy or it can be added for an additional cost. Comprehensive car insurance policies often include a level of personal accident cover as standard, but including additional cover can increase the level of protection you receive as well as the amount you can be covered for.
Personal accident cover may vary, but most will cover you and your immediate family for the following:
Minor injuries
Loss of sight
Loss of limbs
Loss of speech
Permanent disability
Death


It's important to look at your policy documents to know exactly what personal accident cover is offered by your insurer. The types of cover and the amounts you can get paid will vary for each provider and for each type of policy.
No. Although your car insurance policy will cover you in case of personal injury in an accident that wasn't your fault, personal accident cover provides a broader level of insurance if you and your family are involved in a car accident that results in a personal injury. For instance, with personal accident cover you may also be covered in the event of an accident that was your fault, according to the exclusions set in your policy. Another noteworthy difference is that your car insurance policy protects your vehicle if its vandalised, stolen or accidentally damaged, unlike personal accident cover which provides compensation if you or your passengers are injured.
If you have a car accident and suffer injuries as a result, personal accident cover can provide financial support when you need it most. In most cases, you can expect to receive financial support for serious injuries, permanent disabilities, accidental death and aftercare bills.
You may not be covered if:
The driver or passengers were not wearing a seatbelt.
Injuries were caused while the driver was under the influence of alcohol or drugs.
Injuries were as a result of a criminal or unlawful act.


Remember, every insurer will offer different cover. So it's important that you read through your policy documents or talk to your insurer to know exactly what you're covered for.
Personal accident cover can give you the reassurance you need if the worst happens and you or your family sustain serious injuries in a car accident.
Although most comprehensive car insurance policies include personal accident cover as standard, the level of cover and compensation it provides is often lower to the one you can get if you add it to your policy as an add-on. It's up to you whether you want to add extra personal accident cover to your policy, but it's worth bearing in mind that it can provide you with a broader level of cover and the compensation you'd receive would be in addition to the one provided by your car insurance policy.