Personal accident cover
Shape your cover
Protect yourself and your loved ones with our personal accident optional extra. If you or your immediate family travelling as passengers are injured in an accident or assault while you're driving or making roadside repairs to your car, our personal accident cover will provide you with compensation up to £30,000.
Provides compensation up to £30,000 for you, any named drivers, or immediate family members travelling as passengers.

What's included
Death – limited to £5,000 for an insured person aged 16 or under
Permanent total disablement
Loss of sight in both eyes
Loss of limb or limbs
Loss of speech


What's not included
Any injuries or death resulting from pre-existing sickness, illness, disease , physical effect or medical condition
Any insured person over the age of 80
Any provoked assault or fighting (other than fighting in the course of self defence) by an insured person.

The maximum your insurer will pay under this policy shall not exceed £100,000 in any one period of insurance.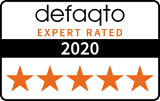 Come on board
Get your quick and easy car insurance quote today.
Car insurance
Optional extras
View our policy documents
Make sure you read our policy documents.